Bhai Balbir Singh Ji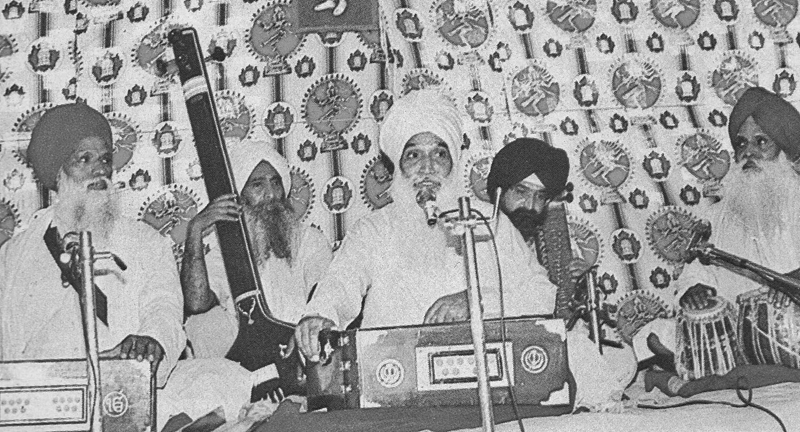 The ebullient personality of Bhai Balbir Singh Ji is the stuff of legend. Now retired, he was one of the greatest of the Hazuri Ragis at the Sri Harmandir Sahib. A veritable treasure trove of Dasam Bani, he was well known for singing various Taranas from the Sarabloh Granth and Sangeet Chhands from the Dasam Granth. While Bhai Sahib was extensively recorded by the T Series label, which released two sets of kirtan covering all the 31 major Ragas of the Sri Guru Granth Sahib, it is my humble opinion that the glory of his singing has not been effectively captured by the studio recordings. The Bhai Balbir Singh who emerges form those recordings is an insipid approximation of the original ! Unfortunately I have not been able to experience a lot of Bhai Sahib's Kirtan live. I did visit with him, several years ago in Amritsar. Perfectly in line with Murphy's Law, my MD recorded refused to function and I was unable to record the few shabads he sang during an informal session at his home.
The Gurmat Sangeet Project is delighted to present these rare, live recordings of Bhai Sahib, which were kindly contributed by my good friend, S. Amardeep Singh of Singapore.